Saint-Martin and the surrounding islands
4 days
All seasons
General public
Culture / Heritage
Faune and flora
Discovery
Adventure / Sports & Leisure
Free time
Relaxation / Well-being
High
It is interesting to escape for a day, or even more if your time is not limited. The islands surrounding Saint-Martin are not lacking in charm and they will contribute to enrich your trip.
You can organize your escapade alone (by contacting the aviation or shipping companies), but as the prices are almost identical, we advise you to go through an incoming or specialized agency that offers you a complete package according to your needs.
Photo gallery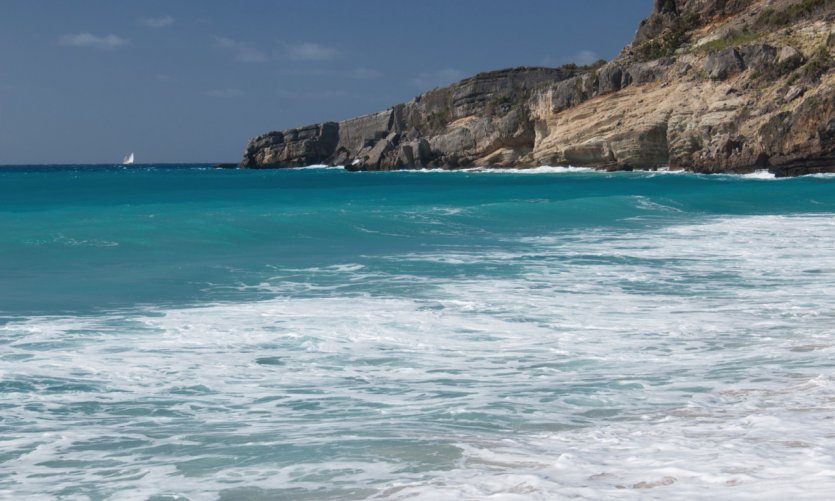 Loading in progress...

Please wait
Steps
add steps
You will be able to modify it at will in the editor
Details of the stay: Saint-Martin and the surrounding islands - 4 days
Day 1 : Saint-Barthélemy
About 24 km southeast of Saint-Martin (13 nautical miles), internationally renowned, Saint-Barth has its customs, values and rules. Comfort, calm, safety, a certain nonchalance are part of an incomparable way of life to which the Saint-Barths are very attached. Saint-Barth has been able to attract elite from the very beginning of its tourist exploitation and become the true Saint-Trop of the Caribbean. The quality and top-of-the-range menu is the niche on which the inhabitants have focused. This is evidenced by the sumptuous hotels by the sea and the spacious villas, which stand on the coast of this small volcanic island whose surface area does not exceed 24 km². Take advantage of your stay in Saint-Martin to discover Saint-Barthélemy, if only for a day trip! The island is connected by plane or boat and all travel agencies offer day trips.
Day 2 : Anguilla
A flat, elongated island (eel-shaped), it is located north of Saint-Martin, about 15 km (8 nautical miles) away. Covering an area of 113 km², it is 26 km long and 5 km wide. Offering a different face from that of Saint-Martin in terms of both geography and social aspects, it contains few tourist structures that focus more on charm and quality.
Its beautiful large beaches are rarely visited. Independent since 1980 (parliamentary monarchy) and a member of the Commonwealth, it depends on the British Crown, represented on the spot by a governor. It can be reached by boat or by plane. The port of Blowing Point is connected to Sint Maarten and Sint Maarten several times a day by shuttles. The crossing takes about 20 minutes for US$15 per adult and US$10 for children aged 2 to 6 years plus a US$5 tax on the outward and return journey. Passport required.
Day 3 : Saba
About 41 km (22 nautical miles) southwest of St. Martin, it would take its name from the day it was discovered by Christopher Columbus (and as very often, opinions differ on this subject): Sabato, which simply means "Saturday". It is a small volcanic rock of 13 km² (about 1,150 inhabitants)
Its airstrip is one of the smallest in the world. It exists thanks to the tenacity of a pilot from Saint-Barthélemy who was certain, unlike the engineers, that landing was possible in Saba. The entire population mobilized and built with their hands the runway, which was completed in 1959. Saba does not have a beach. It consists of steep cliffs all around the island.
Access by plane via Saint-Martin or Saint-Eustache. It is also served by sea, with Fort Bay being connected several days a week to Saint-Martin by boat. The journey can take a little more than 1 hour and a half depending on the sea state. Count from 60 US$ depending on the shuttle. Taxis offer a guided tour of the island with photo stops. Hiking in the rainforest of Saba is absolutely essential (a donation of US$3 is required for trail maintenance).
Day 4 : Saint Kitts and Nevis
About 49 km (26 nautical miles) south of St. Barth, these two sister islands (261 km²), although different, offer lush vegetation, tropical forests and botanical gardens.
They have peaceful beaches for swimming and abound in many diving spots.
Their two historic capitals, Basseterre and Charlestown, were founded by the English and are among the most beautiful and best preserved cities in the Leeward Islands. Indeed, both islands have preserved dwellings on 18th century plantations and forts. Both share a great respect for the Caribbean heritage and place particular emphasis on the highest quality of hospitality. The year in Saint-Kitts is punctuated by music and festivals, beauty contests, carnivals and sporting events.
The local population is warmly welcomed, the hotel infrastructure is of high quality, the road network is adapted, the economy is based on tourism and the reception and well-being of its visitors.
It can be reached by plane via Saint-Martin or by boat. From 25 EC$ for a round trip by ferry.
You will be able to modify it at will in the editor