My travel guide
customized


For a trip

unique

Living Hong Kong for the 1st time for a long weekend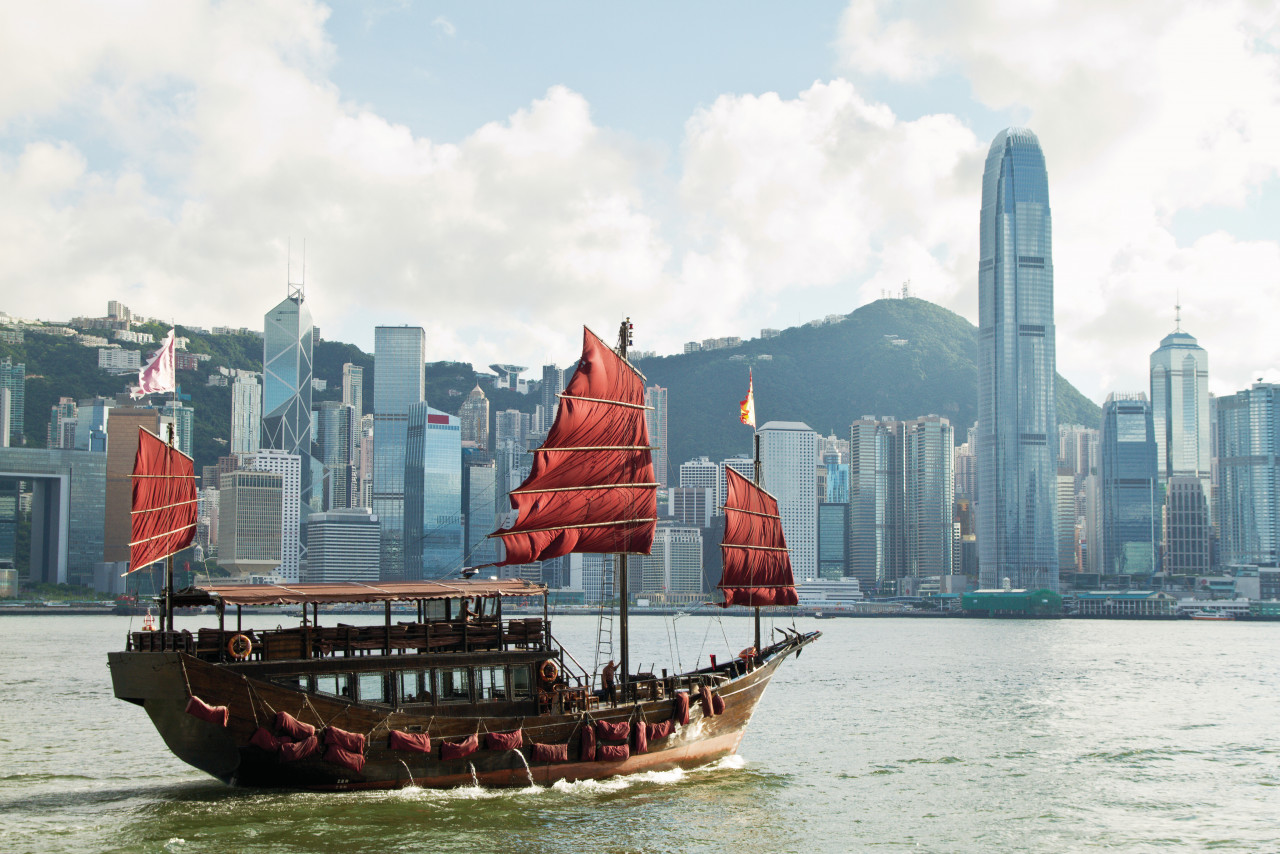 Living Hong Kong for the 1st time for a long weekend
3 days
All seasons
General public
Culture / Heritage
High
Megalopolis of all possible, people often imagine Hong Kong as an urban ogre where pedestrians have little right to exist and where all-concrete and polished-glass buildings had all sunlight. That is not the case.
Thus, in a stay - even a short one- in Hong Kong you will find that, far from these fanciful considerations, discovering the city is magical
Photo gallery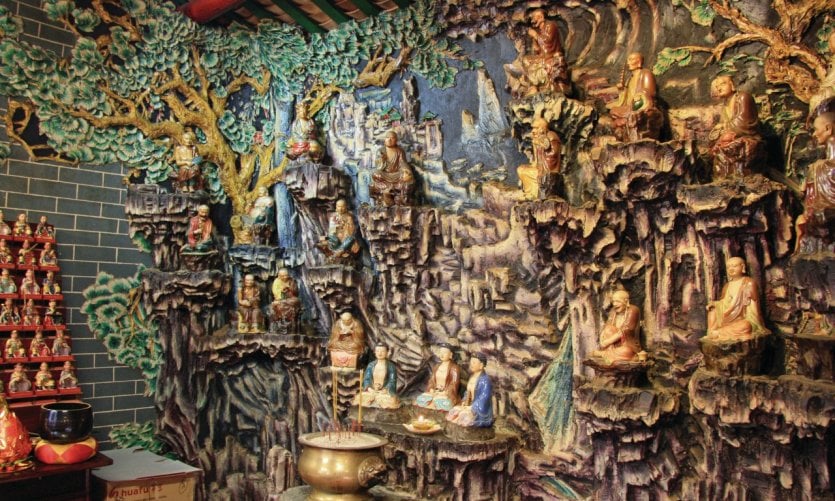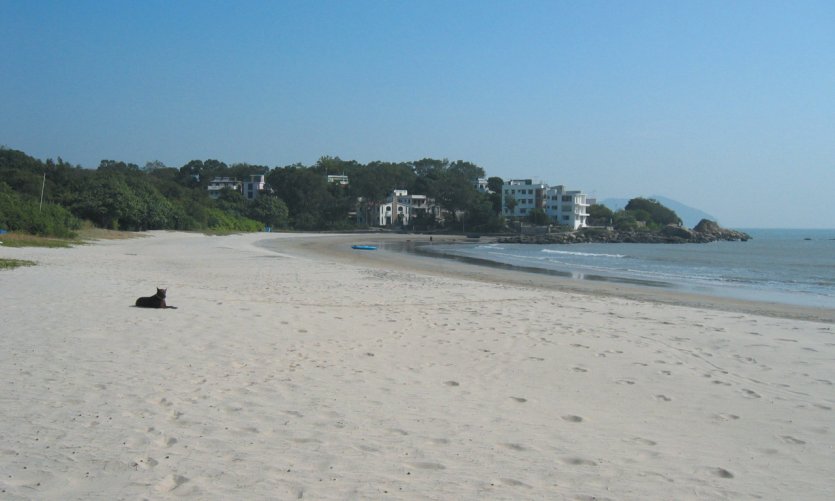 Loading in progress...

Please wait
Steps
île de Hong-Kong
île de Lantau
Péninsule de Kowloon
add steps
You will be able to modify it at will in the editor
Details of the stay: Living Hong Kong for the 1st time for a long weekend - 3 days
Day 1 : The heart of Hong Kong Island
Start your stay by having yum cha, that is to say, drinking tea with dim sum. Go then, for all this, to one of the oldest specialised houses in Hong Kong: Lin Heung Tea House at Wellington Street. The capharnaüm atmosphere is perfect for enjoying these subtle bouchée, typically cantonese.
Once your stomach is well filled, take a taxi to Garden Road - to the departure train station of the Peak Tram. This symbol of Hong Kong rises almost vertically to Victoria Peak, the best viewpoint of the island to admire the bay and surrounding islands. Walking paths start from here: It takes about an hour to visit the peak on a pleasant shaded trail. Then, go down in the opposite direction, either by the funicular or by bus: The winding descent gives you a good idea of the city's crazy density of real estates.
Back to Central, go through the Lanes (Li Yuen Street), these sloping side alleys between Des Voeux Road and Queen's Road and lined with various accessories stalls. Recharge your batteries at the edge of Gage Street, another picturesque shopping street where typical restaurants flourish, such as Lan Fong Yuen and Kau Kee. From there, Hollywood Road is easily accessible to discover its art and antiquities galleries. Cat Street (Upper Pious Row), when it comes to it, has small shops of souvenirs made in China: Mao portraits, statuettes of gods, stamps, film posters and other chinoiseries. Rush to the Sheung Wan neighbourhood to find pharmacies of traditional pharmacopoeia or designer original shops. From there, stroll to the Western Market, a beautiful period building with textile and souvenir shops. and take the tram to Admiralty and relax in the woodwork library of the Island Shangri-La hotel, at Pacific Place.
Finally, to finish your day on a friendly note, go to Staunton Street in one of Soho's restaurants. The choice is abundant and will be made according to your desires of the time. Continue discovering the area with a drink in one of its many lounge bars, such as Elgin Street. As the evening progresses, join Lan Kwai Fong to try your luck in a nightclub unless you want to change neighborhoods by going to Wan Chai and its very lively Lockhart Road.
Day 2 : Discover Kowloon, the "Chinese" peninsula.
Take the Star Ferry from Wan Chai or Central, head for Tsim Sha Tsui and the Kowloon peninsula. For a complete overview of Hong Kong's history, start with the exciting Museum of History. If you feel studious, other museums are nearby, including the Museum of Arts. Otherwise, stroll along Nathan Road and take a look at the Interior of Chungking Residences, this building made famous by Wong Kar-wai and truly cosmopolitan anthill, where everything can be bought and sold.
For lunch, head for Mong Kok and its countless shops. There, recharge your batteries on the go at one of the stands where everyone queues up, or take the time to sit in a more classical restaurant. Stroll along Tung Choi Street's Ladies'Market and extend on Fa Yuen Street, the paradise of secondhand clothing. On the other side of Nathan Road, Shanghai Street, one of the oldest shopping streets in the territory, is worth visiting for its series of traditional shops and pawnshops. From there the Jade Market is no longer very far away. Late in the afternoon, returning to TST and afternoon-tea break in the lobby of the mythical Peninsula Hotel.
Beware, before 8pm, be sure to be on the Harbour Front promenade. Stroll along Avenue of Stars, learn about Bruce Lee (or at least his statue...) and wait for the beginning of the Symphony of Lights' sound and light show. The show lasts for about twenty minutes, lighting up the bay with its perfectly orchestrated laser games. For dinner, a visit to Temple Street's night market in Yau Ma Tei is essential. In addition to souvenir stands, this vast braderie also combines many street restaurants, most of which with menus in English, like the Mido Café. For a pleasant and chic evening, enjoy a drink in one of the panoramic bars of Kowloon and once again enjoy the night view of Hong Kong.
Day 3 : Getaway in Lantau
By taking the West Rail Line of MTR, departure to the island of Lantau. Stop at the terminus of Tung Chung, where the Ngong Ping 360 cable car takes you to the Ngong Ping village and to thePo Lin monastery. Visit this beautiful example of traditional architecture, turn on some incense sticks and climb the steps to the giant Buddha of Tian Tan. Take advantage of the view before heading down to the monastery.
Then, lunch at choice: vegetarian at the monastery's restaurant or seafood in the fishing village of Tai O. The visit of the village, which is joined by bus 21 from Ngong Ping, will take two hours if you let yourself be lost in this maze of makeshift dwellings. Some temples are scattered here or there, and one of the village's ancestral activities, the manufacture of shrimp paste, still persists in broad daylight. From Tai O, bus 1 takes you to Mui Wo (Silvermine Bay) through the long beaches of Cheung Sha and Pui O. A swimming stop is possible, otherwise, go to the pier of Mui Wo whence ferries leave for Hong Kong Island.
You will be able to modify it at will in the editor