My travel guide
customized


For a trip

unique

Namibia's essentials in one week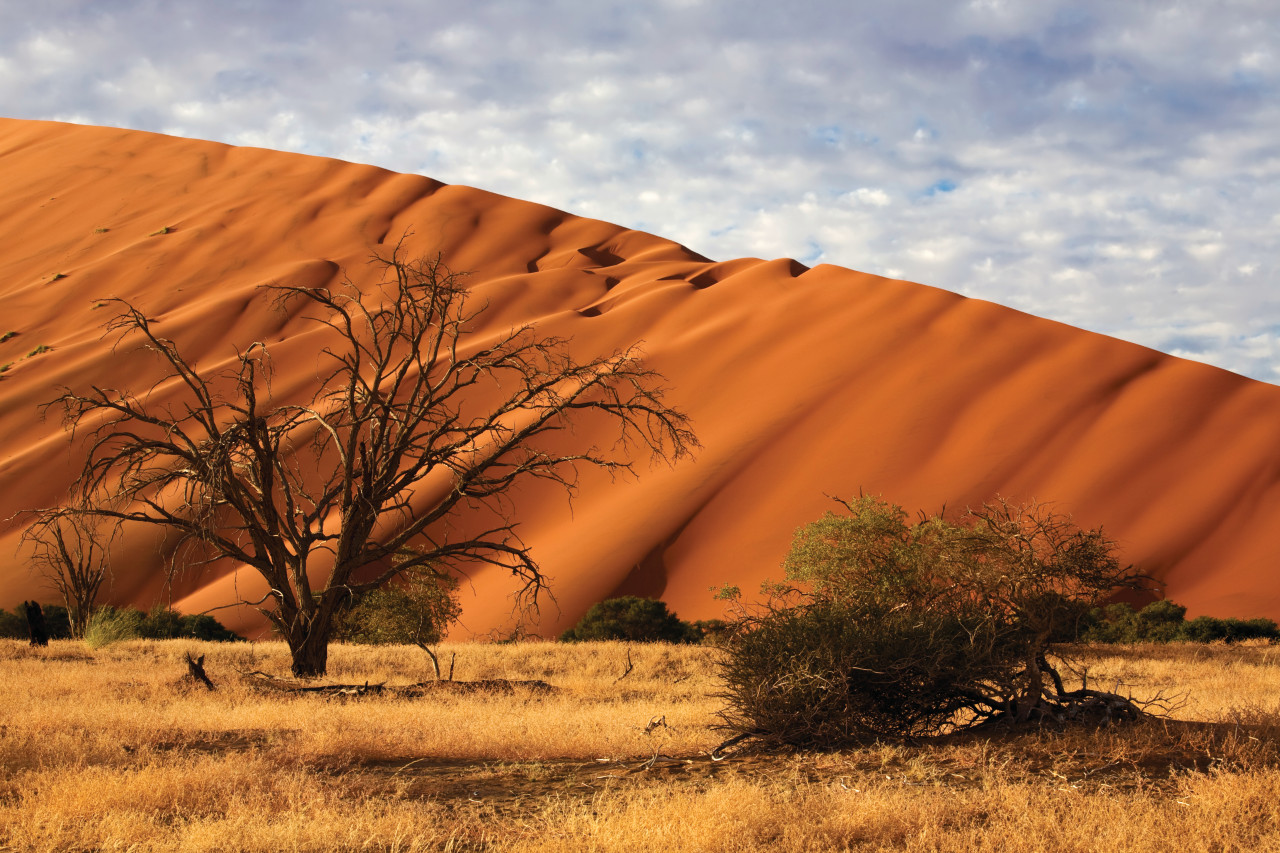 Namibia's essentials in one week
10 days
Spring
Summer
Couple
Family
Friends
Group
Culture / Heritage
Faune and flora
Adventure / Sports & Leisure
Medium
The Namib Desert and the famous Sossusvlei Dunes are a must in Namibia. Nor can you escape on a safari in Etosha National Park, one of Africa's main wildlife sanctuaries. A passage through Wakopmund and Walvis Bay, on thehe Atlantic coast, will give you the opportunity to enjoy an extraordinary seaside stay. Finally, a tour in Namibia would not be complete without the Damaraland region, which will surprise you with its diverse landscapes

Photo gallery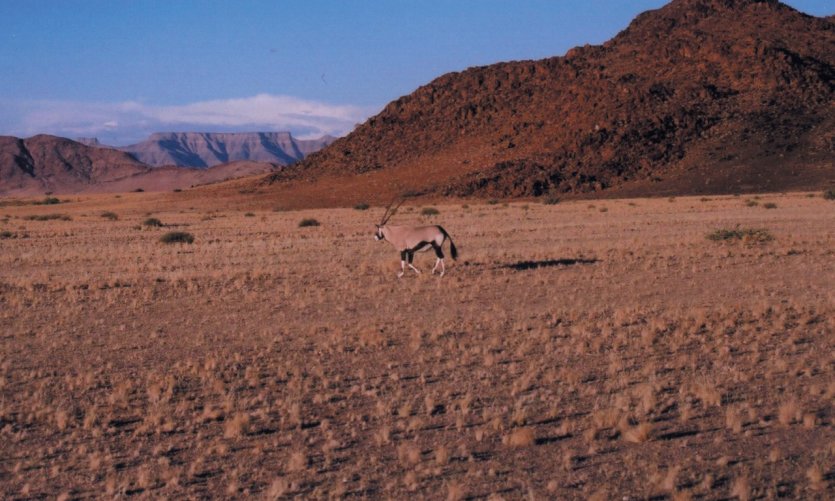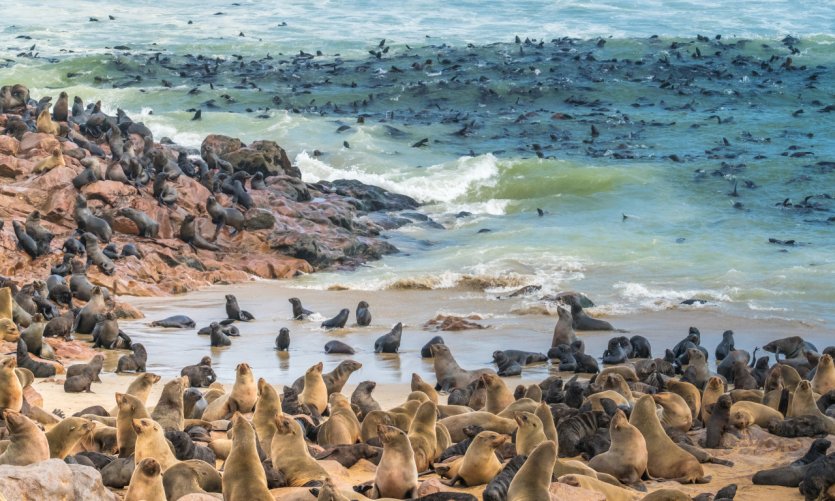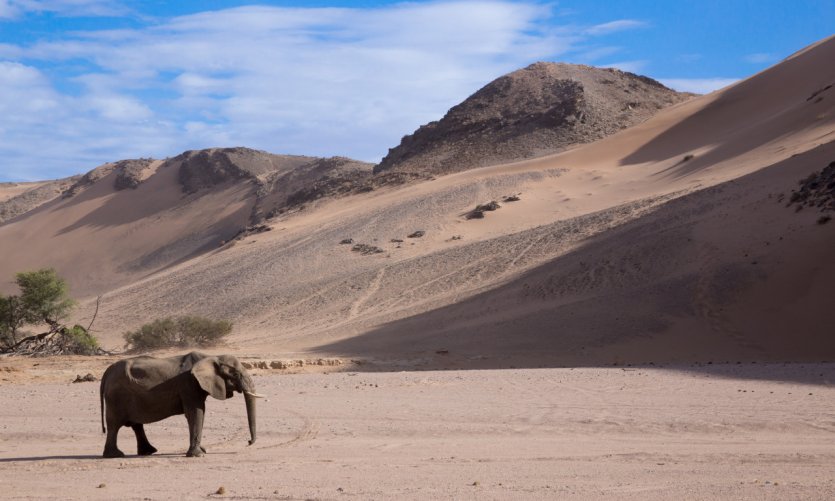 Loading in progress...

Please wait
Steps
Windhoek
Sesriem - Dunes de Sossusvlei
Naukluft
Walvis Bay
Swakopmund
Henties Bay
Cape Cross
Twyfelfontein
add steps
You will be able to modify it at will in the editor
Details of the stay: Namibia's essentials in one week - 10 days
Day 1 : Arrival in Windhoek
Arrival formalities, car rental, last reservation and purchases of equipment if necessary.
Day 2 : Namib Desert and Namib Naukluft National Park
Morning departure to Namib Naukluft Park via Khomas Hochland Mountains. Arrival near Sesriem at the end of the day.
Day 3 : Sossusvlei, desert salt and clay
Wake up before sunrise, on the way to Sossusvlei, located in Namib Naukluft National Park. Discovery of sunrise from the dune 45, then direction the Dead Vlei. Return for lunch, nap at the warmest of the day before leaving to the canyon of Sesriem late in the day.
Day 4 : Walvis Bay, the bay of whales
Head for the coast with a choice of Walvis Bay or Swakopmund, a walking tour of the lagoon or the city and an evening at the restaurant.
Day 5 : Volcanoes, Mountains and Plains of Damaraland
Direction Le, going back to Henties Bay with a detour to Cape Cross to observe the colony of fur lions. End of day, visit of White Lady site near Mount Brandberg. Accommodation in the surrounding area.
Day 6 : Twyfelfontein Archaeological Site
On the way to Twyfelfontein and visit the archaeological site listed as a UNESCO World Heritage Site in 2007. With more than 2,000 figures listed, this site represents one of the most beautiful rock collections in Africa. Then discovery of the region.
Day 7 : Road to Etosha National Park
Direction National National park and installation in a lodge on the outskirts or inside the park. If there is a bit of time, sundowner or game drive late in the day.
Day 8 : Etosha National Park, an essential step
Visit of the park, from sunrise to sunset, alone or with a guide.
Day 9 : Etosha National Park
Safari in the park, on the lookout for the 114 mammal species and 340 species of birds present on the reserve.
Day 10 : Return to Windhoek
Return to Windhoek at the end of the day, shopping if there is a little time left.
You will be able to modify it at will in the editor