My travel guide
customized


For a trip

unique

A journey through Tunisian history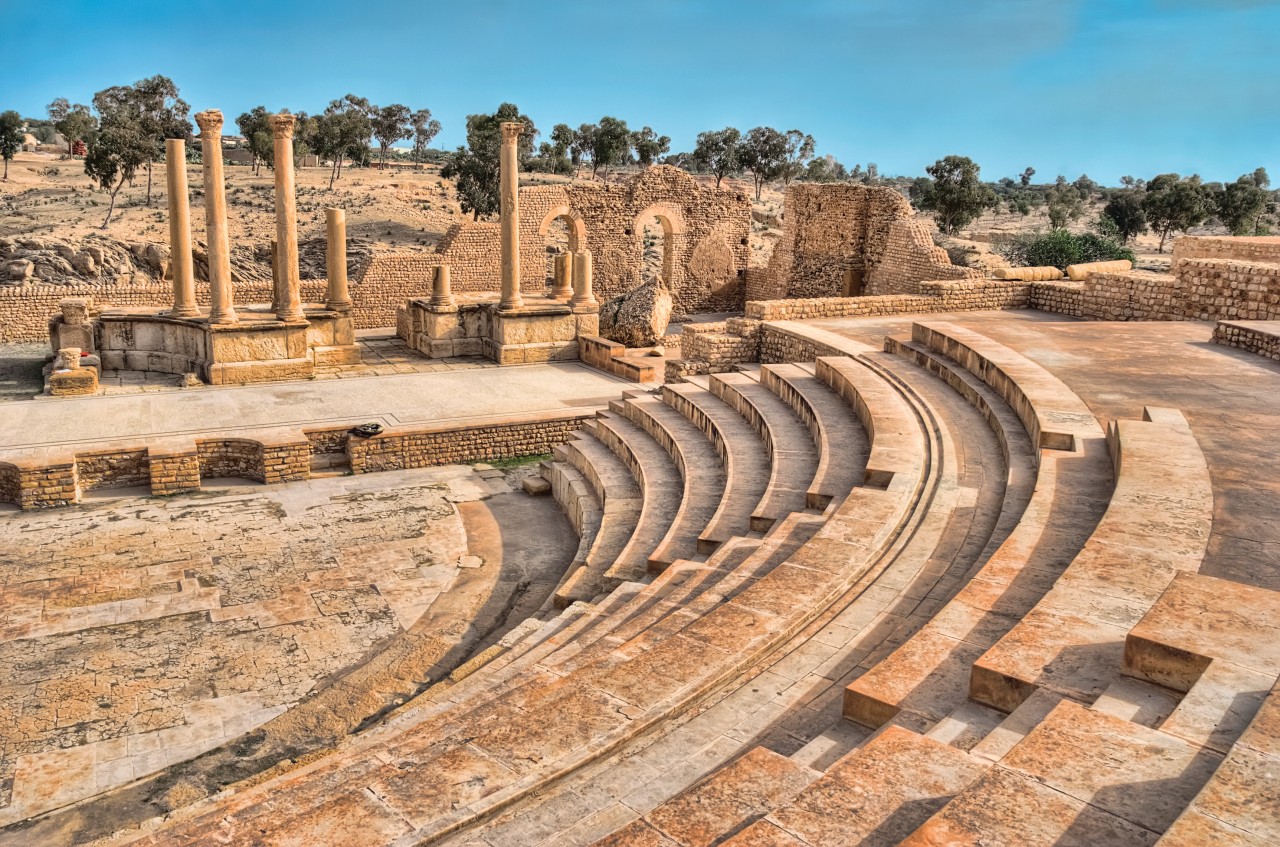 A journey through Tunisian history
8 days
All seasons
Solo
Couple
Family
Friends
Culture / Heritage
Low
Tunisia of antiquity left us many vestiges. The Carthaginian and Roman civilization offers the opportunity to immerse yourself in the past, to meet one of the most brilliant civilizations in history. Ancient cities such as Carthage and Dougga, testimonies of Punic civilization, the exploration of tombs that contained glass paste vases and amulets, terracotta masks designed to scare away evil spirits, have mostly been looted, but museums preciously keep what remains of gold and silver jewellery. This journey into the heart of history takes the visitor to sites that are mostly classified as World Heritage Sites by UNESCO.
Photo gallery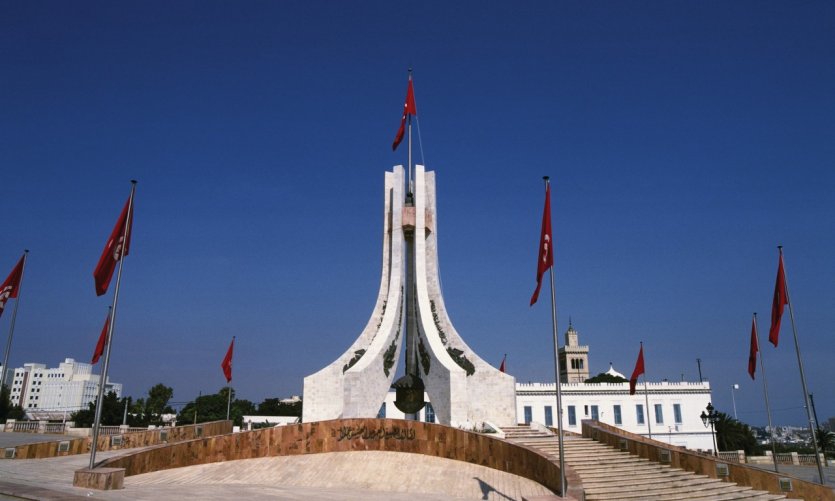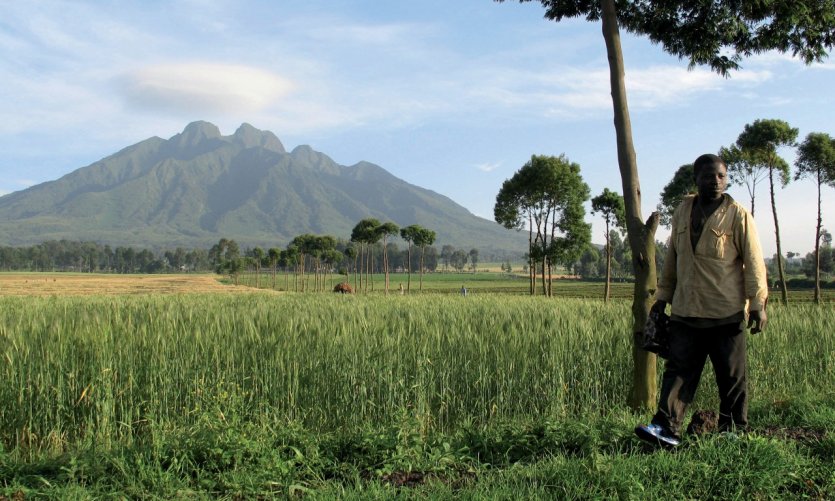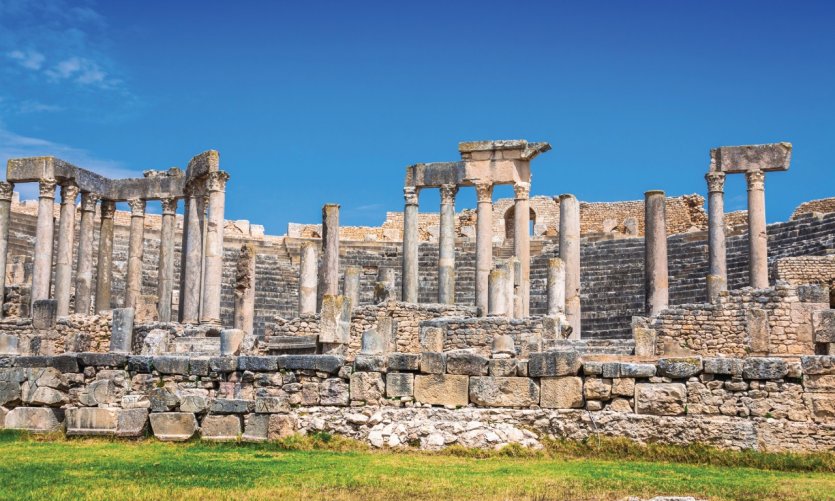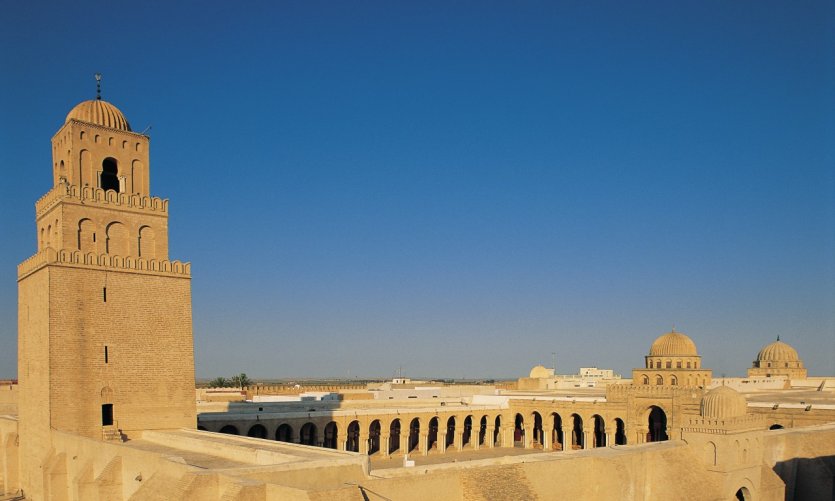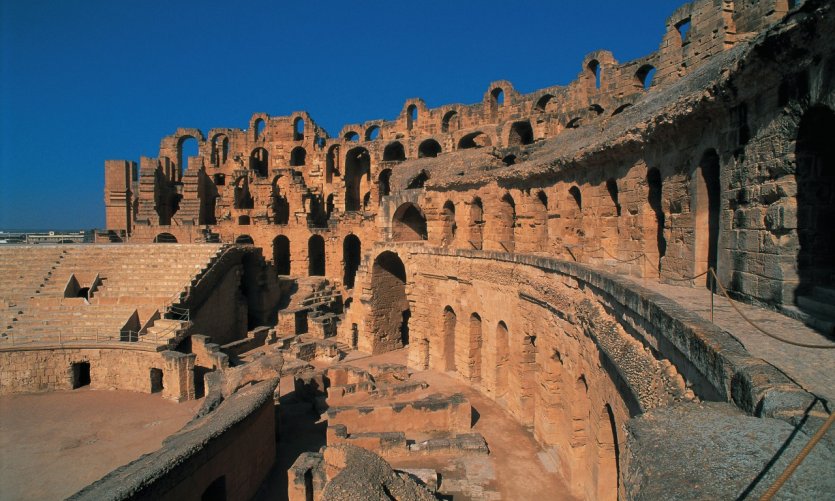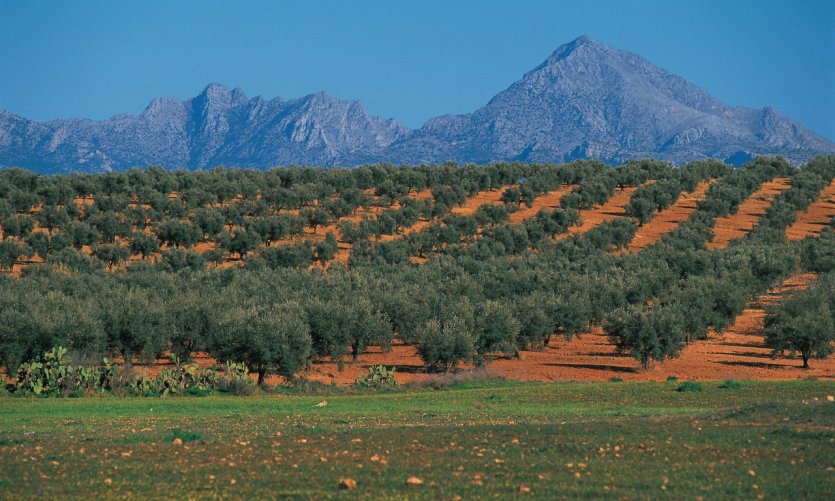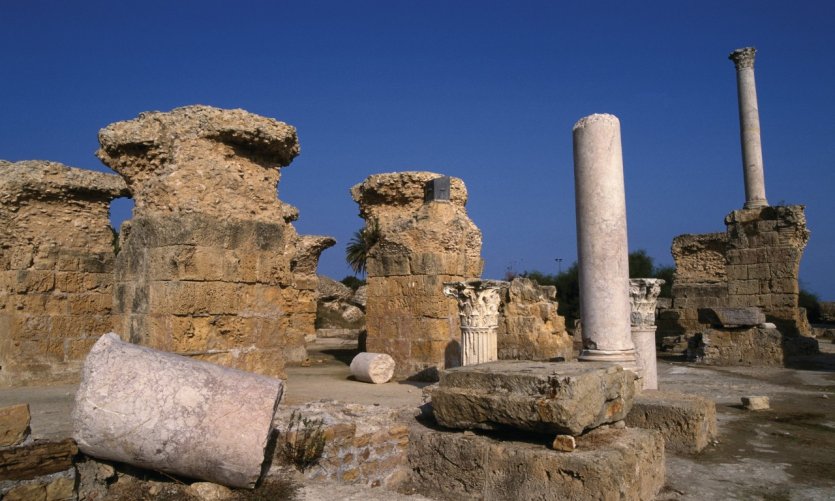 Loading in progress...

Please wait
Steps
Tunis
Carthage
Sidi Bou Saïd
Bizerte
Dougga
Zaghouan
Thuburbo Majus
Makhtar
Hammamet
Sousse
Monastir
El Jem
Kairouan
Kasserine
Oudhna
add steps
You will be able to modify it at will in the editor
Details of the stay: A journey through Tunisian history - 8 days
Day 1 : Bardo and Carthage Museum
Arrival in Tunis, installation hotel. Visit of the medina and the Bardo Museum, which has the most beautiful and richest collection of Roman mosaics in the world and archaeological and artistic treasures from Carthaginian, Punic, Christian and Arab-Muslim history. Then, from Carthage, a historic city, it is impossible to miss Antonin's baths, the Tophet, as well as the Punic ports, the last stop will be on the Byrsa hill, in Sidi Bou Said. Return to the hotel
Day 2 : Meeting the Phoenicians
Discovery of the archaeological site located on the site of an ancient port city founded by the Phoenicians in antiquity. The site is located 30 km north of Tunisia, near Bizerte. The day will not be too much for so many wonders
Day 3 : From the Punic city to the Roman city
Day 4 : The immense site of the ancient Mactaris
Departure to Makthar and admiration of its archaeological site. A relic of the ancient Mactaris, the site is one of the largest in the country. Then direction Sbeitla known in antiquity as Sufetula, the place gathers many remains.
Day 5 : Kairouan, in the land of the carpet
Visit of Kairouan which is full of several religious monuments of the highest order: the Great Mosque, the Aghlabides basins, and the barber's mausoleum. Kerouan is also known for its carpets made of thick wool, with diamond patterns characteristic of local know-how
Day 6 : The Tunisian Empire of Rome
Departure for El Djem, visit the Roman amphitheatre, the 3rd of the Empire after Rome and Capua, continuation to Monastir, visit the medina, the Ribat, the Museum of Islamic Arts, mausoleum of Habib Bourguiba. Extension to Sousse, visit of the Ribat and its medina
Day 7 : On the road to Tunis
Departure to Tunis via the 2 archaeological sites Oudhna and Thuburbo Majus on the road to Zahouane (Hammamet level). These sites are full of impressive monuments: the capitol, the amphitheatre, the large baths. Installation at the hotel in Tunis.
Day 8 : Back to the present....
Transfer and departure from Tunis Carthage airport
You will be able to modify it at will in the editor